The American Legion Riders

Chenango County American Legion Riders
New York Chapter

Events
(Usually) Meetings held the first Thursday of each month (at Norwich Post 189, Sheldon St.) at 7pm. Call President John Grosso for confirmation.
*************************************************************************
Shown are just a few of the ALR members that joined Dept of NY Commander Paul A. Cortright (in Center) at the Oxford Post breakfast on Sunday Dec. 12, 2004

CCALR President John Grosso in background 2nd from left.

CCALR member Paul Russo presents Dept. Commander Cortright a denim ALR shirt.

Norwich Post Commander Frank Revoir and County V-Commander Frederick Baker look on.
Tuesday nights (during the good weather) meet at 6:30 Ice cream night at Lindy's (Rte 12 south of Norwich) Ride starts at 7:00pm:
June 14th Flag Day


We Shall Never Forget




Poker Run
Veteran's Benefit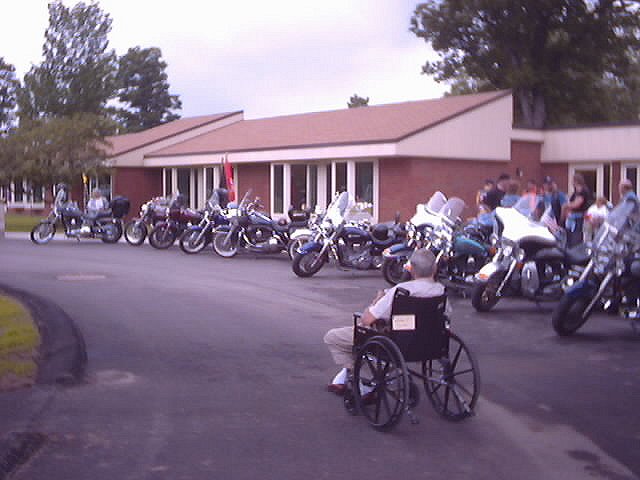 Saturday June 14, 2003
We had a great time at the Vet's Home, The ride was great, games were played, money collected for the Vets Home.
But most of all it was the great people who attended this event and made it a day for the memory banks.
Col. Hank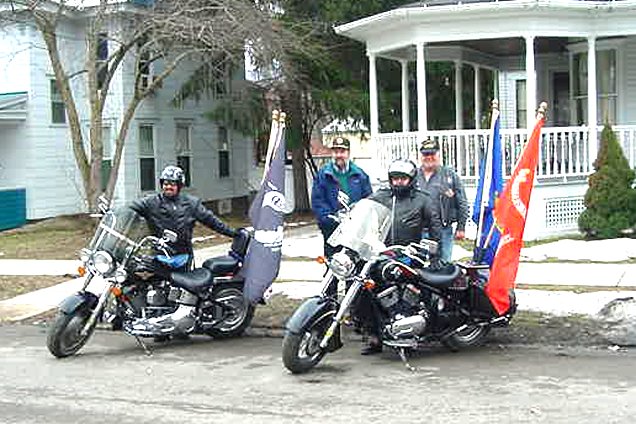 Photo by Bud Mohr (Left to Right: Paul Russo, President; Bradd Vickers, Roger Kent, Hank Burnor)