HOW DO YOU JOIN?
* Print out and complete this membership application.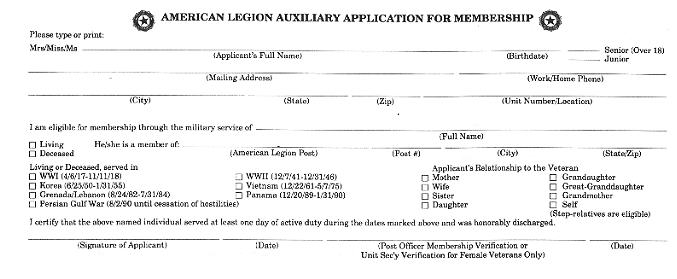 * Mail or drop off the application along with $17 (for your annual dues) to:
The American Legion Auxiliary Unit nearest to you, or to the Department of New York office, 112 State Street – Suite 409

- Albany, NY 12207-2005

* Your application will be processed in approximately 2 weeks.

That's all there is to it! Welcome to the Auxiliary!